7 Reasons For Your Low GPA and What to Do About It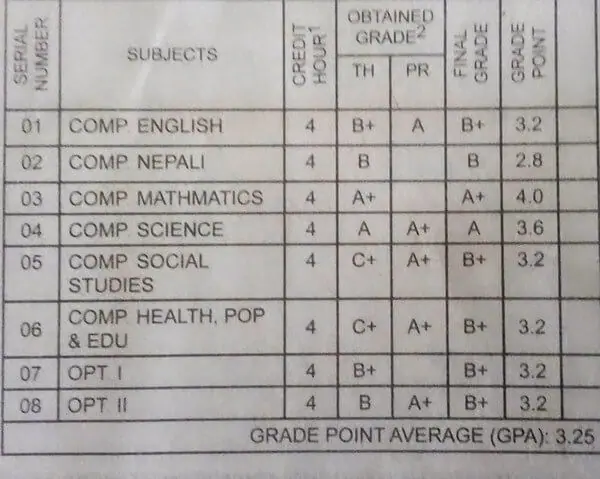 Having a low GPA, or grade-point average, can be a source of frustration. This especially is true when it comes to getting into a college of your choice. One of the most important things you can do if you find yourself in the lower tier of your graduating class is to recognize it as soon as possible.
From there, you must understand the reasons that your low GPA got to where it is. Fortunately, we've had some time to think about this and put together the following resource. If one or more of these things pertain to you, recognize it. Then, follow the advice we've given for how to overcome it. Let's begin!
1. You Partied Too Much
According to a study done by researchers at the University of Maryland School of Medicine, alcohol kills brain cells. In the study, researchers found that alcohol consumption was associated with a decline in brain volume. The study also found that the more a person drank, the greater the loss of brain cells. When you're studying for exams, you need to remember that partying is not your friend. You need to study and review your notes and materials, and you need to rest in order to be at your best for the exams. 
If you're going to study hard for an exam, you need to make sure you're not spending too much time partying. Studying is extremely hard work and you have to be in the right frame of mind to do it. When you're young, you're probably going to want to party. It's fine to have fun, but partying can really hinder your ability to focus on the big picture. If you want to get ahead in life, you need to be focused on your long-term goals.
2. You Were in the Wrong Kind of Classes
Sometimes, the problem is that we're taking the wrong kinds of classes. If you're taking classes that are too challenging, you're going to give up out of frustration. You've probably heard the old argument that taking difficult classes in high school will prepare you for college, but the truth is that it's not true at all.
If you're taking classes and you don't feel engaged, it's probably not the right class for you. Chances are, if you're not learning anything from the class, then it's not going to help you get the job you want later in life.
Aiming for a 4.0 GPA in high school is definitely a great goal, but make sure you're taking the right classes for the right reasons. Taking college-prep classes you're not ready for can contribute to a low GPA. Use what you're good at and what you're not good at to help you understand what your major should be. If you're good at math, then engineering is a good major for you. If you're good at English, then writing is a good major for you.
3. You Did Not Keep Up With Homework
Not studying has a much greater impact on your life than it did in school. Not studying can mean not landing a job you really want or not being able to get into your dream school or not passing a licensing exam. It can also mean not being able to get a promotion at your job or not getting that raise you were hoping for. Some people will tell you that reading a textbook is a waste of time, but we disagree.
You never know what you're going to run into in the real world so it's important to be able to recognize concepts and understand how they actually work. Homework is a small part of your grade, but it's the most important part of your grade because it allows you to learn complex things at a manageable pace and to not fall behind your peers or college expectations.
4. Or Study for Tests
Similarly to not doing your homework, not studying for tests will place you behind the proverbial 8-ball when it comes to improving a low GPA and getting into the college you prefer. Studying for the smaller chapter tests as you go is a lot easier than cramming everything into an epic study session the night before semester or year-end exams.
Getting into a college with a low GPA becomes a lot easier if you have a strong work ethic. People who lack study skills or refuse to do the work lack the work ethic necessary for getting into those important schools. So, in a sense, studying for your tests in high school is a lot less about the grade you end up with and a lot more about preparing for life beyond your high school's walls.
5. You Let Others Do the Work in Group Study
Homework, studying for a test, and working alongside your peers: they all really go hand-in-hand. How you behave in a group study setting will follow you. Even if you think you are getting away with something on the project, it will rear its ugly head on the homework, the quizzes, the exams, and, eventually, the college application process.
Get out in front of these bad behaviors now rather than later. A low GPA is not an insurmountable obstacle if you're working hard to overcome it. But not even showing up will keep you in the educational gutter for much, much longer.
6. You Spent Too Much Time on Extracurricular Activities
The odds of making it to the pros as a basketball player are about 1 in 20,000. That's a pretty small fraction of people who are capable of playing at that level. The odds of making it to the pros as a football player are about 1 in 1,000. The odds of becoming a star musician or singer aren't much better, at just 1 in 100,000.
We're not saying colleges will refuse to look at your extracurricular activities when choosing to admit you. But you cannot put all your eggs into that basket. Grades are much more important when it comes to getting into a good college. That's not to say you shouldn't pursue interests and passions. But if your grades aren't up to par, it's probably not going to help you in the long run. And if the extracurricular activities are causing you to not take your studies as seriously as you should, then you're in for a rude awakening when/if you arrive on a college campus!
7. You Had Stress at Home
The quality of your home life has a significant impact on your grades. The factors that influence your home life have a huge impact on the way you feel about school and the way you feel about yourself. People tend to do better in school when they feel they have a strong support system at home. Obviously, a tough home life contributes to a low GPA. 
It's important for students to know that they can turn to certain resources if they've faced certain hardships at home. If your parents are facing a divorce or if you're living in a house with domestic violence, you can talk to a school counselor and a social worker and they can help you handle whatever is going on at home.
Your Low GPA Is Not the End
Having a low GPA does not have to be the end of the line for your college aspirations. Recognizing the core causes of it as soon as you can will help you respond in a constructive and productive manner. Good luck as you delve into this aspect of your educational journey!
[Featured Image by Wikimedia Commons]