Moving Forward After Your History Degree and Where to go in Graduate Studies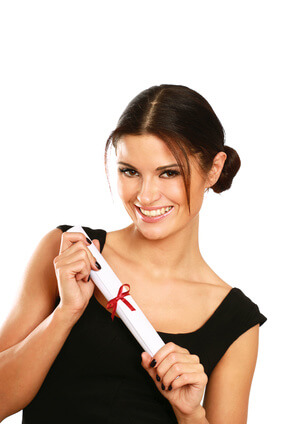 A history degree opens up the door to many possible graduate programs, whether you've considered moving on or not. History majors can go on to pursue graduate study in several fields. The skills learned in a history program are prized by graduate, law, and medical schools. A liberal arts degree in history opens you up to the world, and it can prepare you for a wide range of advanced programs, rather than specializing in one particular area.
Graduate School in Education
Many students with a history degree go into the field of education. A Masters of Education degree is a good option for those who want to expand their skillset and teach in public, private, or charter schools. Many graduate schools in education don't require a specific undergraduate degree in education, which makes the switch to teaching convenient and simple.
Graduate School in Library Science
A Masters of Library Science degree is one possible route you can take in graduate school with a bachelor's of history degree. Another more recently added Master's Degree program is the online Rutgers Library Science degree. The new degree focuses on digital applications in library science, and provides a more well-rounded program for individuals seeking work in modern libraries.
Getting an MBA
A Masters of Business Administration can be a lucrative way for history majors to continue their education and become specialized in a particular business field. MBAs go on to work for corporations and enterprises, and the organization and writing skills learned in a history program are beneficial for these career fields. An MBA program requires a significant time commitment, but it can also open the doors to a wide variety of work positions.
Law School and Medical School
While not technically graduate programs, you can pursue advanced study in law and medicine with an undergraduate degree in history. History majors are good candidates for law school because they know how to study, sort information, and work with data. Medical schools are often looking for students with a diverse background, and history is one of the degrees that helps make an individual well-rounded and can help you stand out.
If there is a specific graduate school you want to apply to, emphasize the skills that would make you a good candidate for the program including your work in history. Graduate schools want to see that you have the necessary skills to complete advanced research, and a history degree prepares you for advanced study by introducing research concepts, organizational skills and the ability to retain large amounts of critical information.