9 Questions To Ask Before Enrollment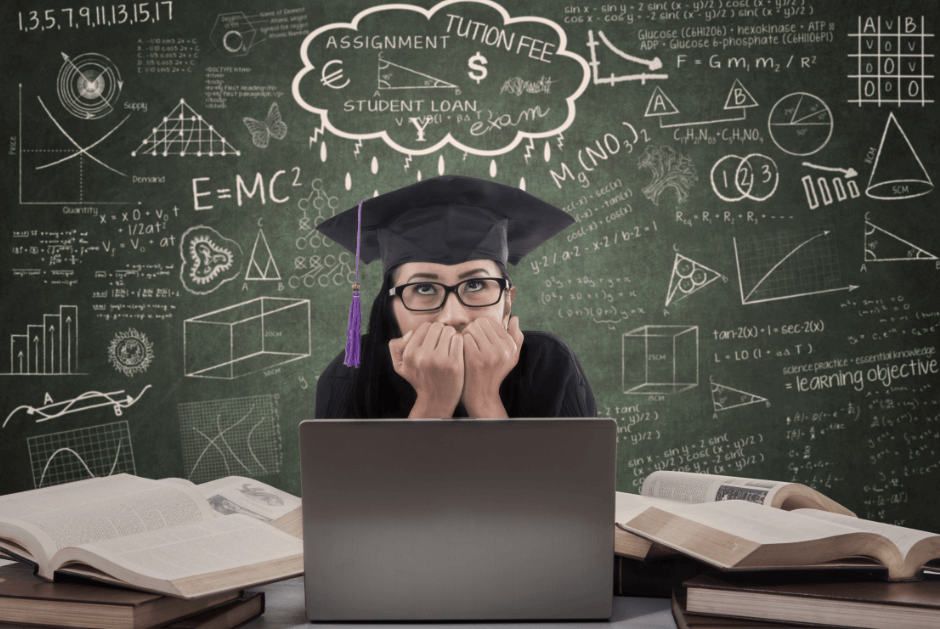 Enrollment in a new school can be an exciting but scary time for anyone. When your entire life hangs in the balance as it does with college enrollment, the pressure can get even more intense than you dreamed. Where you go to school — or if you go to school — isn't a decision you should take lightly. That's why we have put together this list of the top questions you should be asking yourself before deciding to enroll at a college or university. Let's get started!
What Do I Want My Major To Be?
The first thing that you need to decide before enrollment is what you want your major to be. While you may have to pick a school based on cost alone, it's important to realize now that all schools are not created equally. Some succeed where others fail, and some have reputations for specific areas of study that you should not ignore. Give this much thought as you possibly can to what you want your degree to say because it will influence the rest of your life. A good choice can be the difference between a job you love and one where you are simply collecting a paycheck. Choose wisely.
What Jobs Are Available In That Field Of Study?
It is also important not to give in to the field of logic where you pick something simply based on the fact that it's what you want to do. Allow us to clarify. You may be drawn to the field of art history. There is nothing inherently wrong with learning more about art styles, famous painters, and other related materials, but we are talking about thousands upon thousands of dollars here. That's what your education will cost you. Nothing is going to stop you from pursuing these interests on your own, but majoring in them as your primary field of study could doom you to a life of poverty and joblessness. Question those things that make you feel passionate. We are not telling you to ignore your passions, but we are telling you to study in a field where employment is the primary outcome.
What Is The Likelihood These Jobs Will Still Be Around In 10 Or 20 Years?
Another question to consider goes beyond what jobs are available now and instead ponders the long-term employment prospects of a specific discipline. The job market has changed significantly in the last 14 years. While a family could still make a living in the manufacturing industry during the 1990s, most of those jobs are now gone and not coming back. Technology has enabled us to do more with less, and so future generations need to prepare for its constant interference. While he can make our lives considerably easier, it is also A disruptor of the status quo. Focus on areas that will win themselves to employment longevity. Foolproof your career against joblessness from the very beginning by picking a major that will be as relevant in 20 years as it is today.
What Barriers Are There To Entry Once I Graduate?
When picking a college major (which is an integral part of determining whether college is for you), study the barriers to entry upon graduation. This will give you some idea of the steps you should be taking now so that you're not left out in the cold after graduation. If you need to apply for an internship, start looking at the best ones. Build your resume based on what you find major companies looking for in their talent. It's important that you start looking at life four to five years ahead because each decision that you make from this point forward will influence where you are later.
Where Would I Like To Attend?
Once you have given significant thought to your future studies and employment hopes, it's time to start making those dreams a reality. This is where you evaluate your life goals and determine whether college or a trade school is the best course of action for you. This is also the point where you start to consider things like whether you want to go out-of-state or stay home. Obviously there will be more costs associated with out-of-state tuition, so you'll need a game plan for how to handle the extra costs. Staying close to home may afford you the added benefit of removing room and board costs while staying with your parents or relatives.
What Are The Costs Compared To The ROI?
Yet another area of importance that you should be familiar with when choosing a school for enrollment, is that of tuition and overall costs versus return on investment, or ROI. PayScale recently looked at this issue using the 2013 numbers and found that annual ROI is nearly non-existent at the bottom end of the pool. This reality begs the question: why would you want to go anywhere that didn't lead to a salary that made your tuition and fees costs worth it 30 years from now? Students should start taking a closer look at this before deciding on where they want to spend their college years.
Does The School I'm Considering Do Something Better Than Other Schools? If So, What Is It?
While a college or university may or may not be a good investment across the board, make sure that you allow for prestigious programs within existing institutions. For example, my own college education came from a school called Arkansas Tech University. While it is a pretty average university compared to others throughout the country, it was known at the time for having one of the best hospitality programs in the country. If that area of study sounds like one that is good to you, you might overlook other aspects of the university in order to focus on the program itself. Apply that logic wherever you are enrolling. Observed not just the school but also the discipline.
Do I Really Need A Degree?
It's worth repeating that college is not for everyone. Some people have expertise that would be better suited through certificate training or trade schools. That's why it is so important to know, or at least have a good idea, of who you are and what interests you bye the start of your senior year of high school. Don't let anyone tell you that you are making a bad decision if the answers to your inner soul search lead you to a trade school. in many cases, you may be able to make the same amount of money or better than you would with a traditional bachelor's degree.
How Will I Pay For It?
Paying for school is something that you should definitely consider upfront, but don't panic if your savings account is too shallow to cover even a semester of studies. Utilize the resources at your disposal for securing financial aid. Apply yourself in high school. Study for your ACT or SAT tests. Explore your interests and any available scholarship money that would apply on state, local, and federal levels. There is ample aid money available if you know where to look and you take your education seriously.
In Summary
College enrollment is certainly a challenging decision, and one worthy of your respect. But before you make a decision, ask yourself all of the questions above. Each is important to your overall well-being, and they will get you closer to knowing the ultimate plans that you have for your life.
[Image via Streetwise.co]