Career Paths Of Today's 25 Most Successful People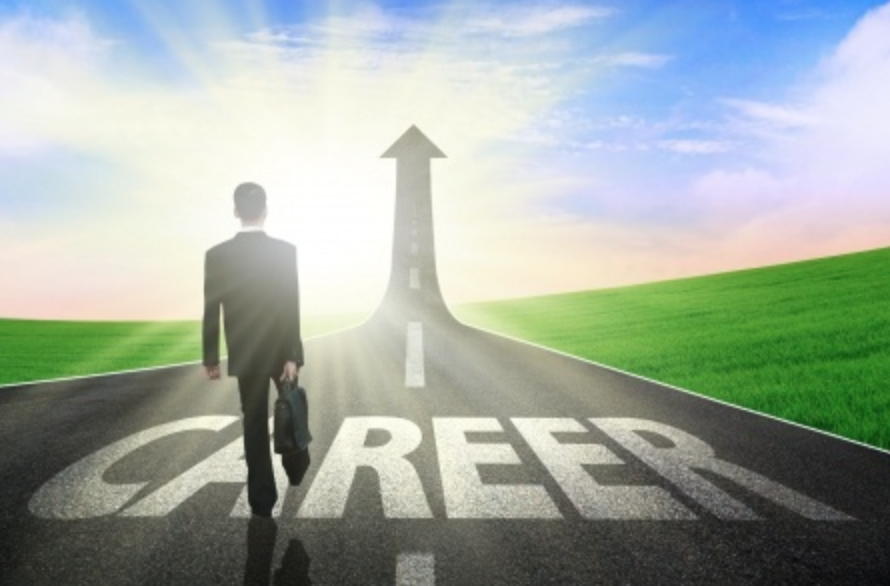 Which career paths are the best ones for you? The answer to that question will vary depending on whom you're speaking to, but one bit of advice is universal.
When looking for viable career paths, it never hurts to focus first on people who are already successful.
When doing so, it is best to look at an assortment because we all tend to define success differently. Find your role model and try to emulate their path, or take some tips from a variety. Either way, this list of 25 should be a highly valuable one.
1. Bill Gates
School: Harvard College
What they studied: Pre-Law, Mathematics, Graduate Level Computer Science courses
Bio: Gates graduated from Lakeside School in 1973. He scored 1590 out of 1600 on the SAT and enrolled at Harvard in the fall of 1973. Gates left Harvard after two years. Gates did not have a definite study plan while a student at Harvard and never returned after dropping out to start a little computer company called Microsoft. Maybe you've heard of them?
2. Larry Page
School: Universities of Michigan and Stanford
What they studied: Bachelor of Science in computer engineering, Michigan; Master of Science in computer science, Stanford
Bio: Page is the co-founder of Google. He currently is CEO of Alphabet Inc., and the inventor of PageRank. His father earned a PhD in computer science from the University of Michigan in 1965 as the field was being established. He was also a computer science professor at Michigan State University. His mom, Gloria, was an instructor in computer programming at Lyman Briggs College and at Michigan State University.
3. Steve Jobs
School: Reed College (Portland, Oregon)
What they studied: According to Biography, "Lacking direction, he dropped out of college after six months and spent the next 18 months dropping in on creative classes at the school. Jobs later recounted how one course in calligraphy developed his love of typography."
Bio: The late Steve Jobs started Apple Computer with Steve Wozniak. Jobs was eventually fired from the company, but later asked to return. It was under his direction on the "second coming" that little things like the iPhone and iPad came along.
4. Richard Branson
School: Did not attend beyond secondary school
What they studied: Entrepreneur from the word go
Bio: Branson is the founder of Virgin Group. He made his initial fortunes in the record business, but later sojourned into aviation and space travel. The latter hasn't been his most successful endeavor, but he's not the type of guy you ever count out on something, so give it time. Branson's net worth is estimated to be $5 billion.
5. J.K. Rowling
School: University of Exeter in Exeter, Devon, South West England
What they studied: B.A. in "French and the Classics"
Bio: She wrote the Harry Potter series and went from being a welfare single mother to a billionaire author. Her story is the stuff of legend and inspires millions of people bit by the writing bug to think they can do it, too. At the end of the day, though, many forget one small detail: the woman can write!
6. Stephen King
School: University of Maine
What they studied: B.A. in English
Bio: Stephen King's draw towards horror began, according to his nonfiction book Danse Macabre, with the discovery of a paperback book of H.P. Lovecraft short stories. He was also an avid reader of Tales from the Crypt and other EC Horror Comics. At university, he participated in the school newspaper and later did menial jobs as well as teaching while working on his writing — an activity he'd been doing almost every day since childhood.
7. Madonna
School: University of Michigan School of Music, Theatre, & Dance
What they studied: Exactly what it sounds like
Bio: Madonna did not finish college, but rather dropped out to pursue a music career in New York City. Instead of continuing to try her hand at higher-ed, she joined dance troupes and eventually started singing in a couple of bands. With a unique look and voice, she eventually caught the attention of record companies, one of which marketed her as a solo act. The rest is history.
8. George Lucas
School: University of Southern California
What they studied: Film
Bio: Lucas was part of a who's who of classmates at USC. While there, he hobnobbed with legends of film like John Milius and Hal Barwood. He also became friends with a rival school director (CalState) named Steven Spielberg. Lucas became a USC grad student in 1967 and made THX 1138 (actually bombed). He followed that up with the hugely successful bit of nostalgia American Graffiti in 1973. American Graffiti was used as the inspiration for the long-running sitcom Happy Days. Four years after the film, Lucas again found success with Star Wars.
9. Steven Spielberg
School: California State University, Long Beach
What they studied: Film
Bio: Spielberg would have gone to USC with Lucas, but was actually turned down due to so-so grades. He was accepted at CalState, however, and later found success with movies like the made-for-TV Duel and 1975's Jaws. He and Lucas would eventually team up on Indiana Jones as well. Along with his Star Wars-creating bosom buddy, the two's films have grossed billions.
10. Oprah Winfrey
School: Tennessee State University
What they studied: Communications
Bio: Winfrey survived a horrific childhood in which she was molested by three family members. She has always said she didn't care to have a child because she "had not been mothered well." After graduation, the former beauty pageant winner launched her career in media and became a national sensation in the 1980s with her long-running Oprah Winfrey Show.
11. Michael Phelps
School: North Baltimore Aquatic Club
What they studied: Swimming
Bio: Phelps has won more Olympic gold than any single competitor. He is the best in the world at what he does, and his accomplishments may never be equaled. That said, he hasn't found much time for college after graduating from high school in his native Maryland. His time at the North Baltimore Aquatic Club paid off big-time with appearances at every Summer Olympic Games since 2000 when he was just 15 years old.
12. Tim Berners Lee
School: The Queen's College, Oxford
What they studied: Bachelor of Arts in Physics
Bio: Berners Lee's degree is nothing to sneeze at, but it's interesting to note the inventor of the World Wide Web never earned anything beyond the first-class BA. Frankly, that's because he was a pioneer in the emerging field of computer science. He was capable of building his own computers before the education field even knew what to do to harness computers' full potential as a learning field. He made a proposal for an information management system in March 1989, and implemented the first successful communication between a Hypertext Transfer Protocol (HTTP) client and server via the Internet in mid-November the same year.
13. James Dyson
School: Byam Shaw School of Art, Royal College of Art
What they studied: Furniture, Interior Design, Engineering
Bio: You may not have heard of the man, but you've definitely heard of his product. Dyson created the Dual Cyclone bagless vacuum cleaner, which works on the principle of cyclonic separation. He is today worth around $10.2 billion.
14. Warren Buffett
School: University of Pennsylvania, University of Nebraska-Lincoln (B.S.), Columbia University (M.S.)
What they studied: Business Administration, Economics
Bio: Buffett didn't immediately come around on college. He attended the University of Pennsylvania for a short time because his father wanted him to. Later he transferred to the University of Nebraska-Lincoln, where he would finish up his bachelor's degree in business administration and find his true calling in the field of economics. Buffett was rejected for admission at Harvard, but found a home at one of the Ivy Leagues with Columbia. Today he is worth over $73 billion.
15. Ted Turner
School: Brown University
What they studied: Economics
Bio: The now 78-year-old Ted Turner keeps a lower profile these days, but throughout the 1980s and '90s, he was a well-known figure thanks to his work in film, broadcast, and philanthropy. Turner owns TBS, TNT, Turner Classic Movies, and CNN, among other holdings. He is worth at least $2.3 billion. He was also married three times — once to Jane Fonda, whom he divorced in 2001. He has been single ever since. On the education front, his degree is an honorary one as he was expelled from Brown before graduation for having a girl in his room.
16. Donald Trump
School: The Wharton School
What they studied: B.S. in Economics
Bio: The brash, outspoken real estate magnate has an estimated net worth of $3.5 billion, which might be higher if you speak to him. Truth is, no one really knows much about Trump's net worth because he is very choosy about the information he reveals. He made much of his fortune through licensing the Trump brand name and through his reality series The Apprentice. Oh yeah, he's also the current (45th) President of the United States.
17. Mark Cuban
School: University of Pittsburgh, Indiana University-Bloomington
What they studied: B.S. in Management
Bio: Cuban attended university and earned his degree, but didn't have much use for higher education after that. Even during his tenure in school, he was trying out different business ideas and flexing his entrepreneurial muscles with things like a bar, disco lessons, and a chain letter business. Today he is one of the stars of Shark Tank, the owner of the Dallas Mavericks, and chairman of AXS TV.
18. Elon Musk
School: Queen's University, University of Pennsylvania
What they studied: Bachelors of Science degrees in Physics and Economics
Bio: Elon Musk is originally from South Africa. He transferred to the states from Queen's College and finished up at the University of Pennsylvania. He did not become a U.S. citizen until the age of 31 in 2002. His business successes over the years have included Zip2, X.com/Paypal, and, currently, Tesla, and SpaceX. That's just a small fraction of what this billionaire entrepreneur has his hands in, though.
19. Robert Herjavec
School: University of Toronto
What they studied: Bachelor's degrees in English literature and Political Science
Bio: Herjavec is a Croatian-Canadian businessman, who makes no bones about the fact that his entrepreneurial leanings and independent spirit come from his father, who labored in menial jobs and put himself in political danger to come to North America and give his son a chance at a better life. Herjavec is a regular on Shark Tank, but made his fortune with cyber-security firm, the Herjavec Group. He is also quite the dancer as some of you may have seen on his season of Dancing with the Stars.
20. Tim Ferriss
School: Princeton University
What they studied: East Asian Studies
Bio: Ferriss earned his degree at Princeton, but made most of his money through a wise eye for investments and his book (and subsequent platform stemming from) The Four-Hour Workweek. Ferriss espouses efficiency in work and lifestyle design, so you spend more of your time doing meaningful work and less on the stuff that doesn't matter. His podcast is one of the most popular on iTunes; he's a public speaker; he was an early Angel investor on companies like Facebook, Twitter, StumbleUpon, Uber, and Evernote.
21. Jeff Bezos
School: Princeton University
What they studied: Bachelor of Science degrees in electrical engineering and computer science
Bio: Bezos started a company called Amazon. You may have heard of it. He started it out of his garage in 1994 and benefitted largely from a legal exclusion that allowed mail-order companies to not have to collect sales tax in states where they had no physical presence. With Internet usage exploding, he seized on the advantage and built an empire. Today he is personally worth more than $85 billion. He is also getting into space travel with his upstart Blue Origin, and his Washington Post is a frequent target of President Trump (and vice versa).
22. Malcolm Gladwell
School: Trinity College, Toronto
What they studied: History
Bio: While Gladwell's educational specialty was in history, his notoriety comes from his nonfiction writing and journalism. He is a longtime writer for The New Yorker and also wrote a string of bestsellers including Outliers, The Tipping Point, Blink, David and Goliath, and What the Dog Saw: And Other Adventures. His Revisionist History podcast is also one of the most popular on iTunes.
23. Adam Carolla
School: North Hollywood High School
What they studied: Carpentry
Bio: The 53-year-old Adam Carolla rose to prominence in the 1990s as a radio and later television personality with stints at KROQ alongside best friend Jimmy Kimmel. He and Dr. Drew Pinsky's Loveline was one of MTV's most popular shows throughout the latter part of the decade. Since then, Adam returned to radio and was a pioneer in the field of podcasting after his morning show was abruptly discontinued. He currently holds the Guinness Book of World Records distinction for most downloaded show ever.
24. Seth Godin
School: Tufts University, Stanford University
What they studied: Computer science, philosophy, and marketing
Bio: Godin has written 17 books, many of them bestsellers. He was also a pioneer in the online marketing arena. He sold his initial startup to Yahoo for $30 million and became the company's vice-president of direct marketing. In 2006, he launched Squidoo which sold to HubPages in 2014. His Typepad blog is essential daily reading for anyone looking to make a living online.
25. Mark Zuckerberg
School: Harvard University
What they studied: Honorary Degree
Bio: Zuckerberg helped create Facebook in his dorm room at Harvard, but knew he'd reached his full potential at the school by his sophomore year. Feeling the itch to develop his social networking application into something more, he dropped out in just year two of his journey into higher ed and received an honorary degree from the institute in May 2017. He is today estimated to be worth $63.7 billion.
In closing
The individuals on this list are an eclectic bunch who should demonstrate one thing above all others. You can find great success in this world no matter which of the available career paths you choose. You just have to have the passion and curiosity to cultivate your potential and interests. Good luck!
[Featured Image by Become-a-Lawyer]